Simply the BEST Way to Keep
More Ammo Close at Hand

When time is of the essence, searching through pouches and packs can place you in terrible jeopardy. Welcome to RapidMag™, the world's most versatile magazine assembly made. Magazine changes can be made in as little as 1 second. Significantly reduces reload times without the need to unhook clips or remove noisy velcro straps.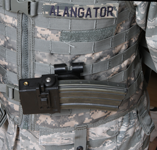 The RapidMag™ is designed to accommodate proper hand placement on the magazine during reloading. Easily configured into 1 of 4 possible Picatinny options or into 1 of 30 MOLLE /BELT attachment options from a single package.
RapidMag™ provides immediate access to your spare .223/5.56 magazine for either left- or right-handed shooters. Specifically designed for combat, police, or security operators by a current member of the US military. Also used in shooting competitions and home defense.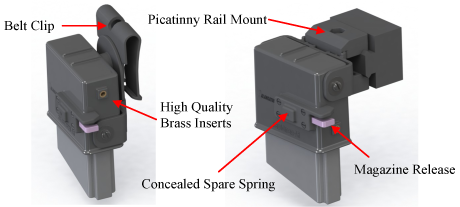 Molle
Configurations


Picatinny/Weaver
Configurations