Tactical Elite™
Watch Band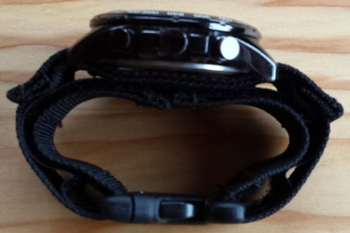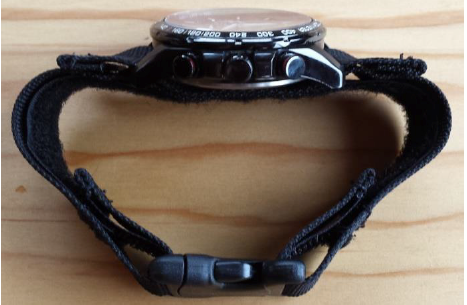 TE75 - 3/4 inch
UPC 653341063748

TE100 - 1 inch
UPC 653341063847
wholesalers click here
---
Secure Online Ordering
Available Soon at:

ShopAlangator.com
---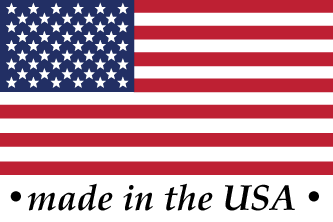 Alangator LLC takes considerable pride in the fact that all of our products are made in the USA by US military veterans. 
Tactical Elite™ Series
Watch Band
(WATCH NOT INCLUDED)
Patent Pending
Tactical Elite™ Series watch bands unique patent pending design is ideal for use in harsh environments encountered by outdoor enthusiasts, the sports minded, military, and anyone else who may be hard on average equipment.
Originally designed for military/scuba use by a combat veteran, it is very practical and versatile. Two models are available making TE75 or TE100 a perfect replacement strap for any watch ¾" (TE75 - 16 to 19 mm) and up to 1" (TE100 - 20 to 26mm) width watch with standard mounting pins.
Tactical Elite™ Series bands are infinitely adjustable with captive internal hook and loop fastener material between the wrist sizes of 6.5 inch and 9 inch circumference, meaning it can fit most people from children to adult.
Advantage one: Set your size one time with the hook and loop fastening material infinite adjustment capability, then use the quick side release buckle to put it on and off thereafter. The hook and loop never wears out like other bands. Quick, easy, and fool proof!
Advantage two: Typical hook and loop fastening bands do not hold when wet. TE Series bands capture the hook and loop material under the band making it virtually impossible to inadvertently loosen when wet.
Nearly indestructible nylon webbing material construction Breathes!

Center connected – lose a pin, won't lose watch and band

Uses side latch buckle;

Hook and loop does not wear out; set and forget Hook and loop cannot release by accident; captivated, silent

Infinitely adjustable sizes between 6.5 and 9 inch circumference wrist No "tail" hanging off your band to catch everything

Bar stitching on all points

Replaces original straps with higher quality and comfort

Easily installed on standard pin mounted watches

Looks great, works better!